Vallarta Collision & Body Shop Inc. - 310-770-8446 - Huntington Park Auto Collision Repair, Auto Paint, Auto Body, Glass Repair, Car Restoration
Welcome To Vallarta Collision & Body Shop Inc.
Vallarta Collision & Body Shop Inc. is a family owned and operated business. Our company is based on our motto "Quality, Trust, Value!". Vallarta Collision & Body Shop Inc. prides ourselves in the workmanship we perform everyday so that we will live up to our motto. We are Recommended by Major Insurance Companies.
Vallarta Collision & Body Shop Inc. Provides These Services:

Free mobile estimating Sales/Installation of Accessories and Graphics

Painting - Primer and any color you like

Full car restoration

Collision Repair
Dent Repair
Frame Repair

Paintless Dent Repair

Repair/Replace glass
Bumper Covers
Fiberglass Repair
Structural-damage repair
We Provide 3 Essentials for high quality auto body repair
Customer Satisfaction
At Vallarta Collision & Body Shop Inc. we realize that our customers are our business, without them there's no business. Customer satisfaction is what has made our company a success with over 10+ years of experience we have learned to do our best, and our customers, can depend on us to receive the finest quality repairs available.
Vallarta Collision & Body Shop Inc. is always ready and willing to answer all your questions concerning the repair or how we come up with our estimates. You can set back and relax while our professionally trained office personal helps you with your insurance claims.

Quality Bodywork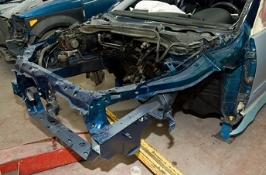 A lot of today 's modern automobiles are of unibody construction, and because of this unibody repairs need the best-specialized equipment, and they need to be operated by highly trained technicians who are experts in that field. We use only "State of the Art" collision repair systems. The damage is all repaired to factory specifications of this system. Using the best Hi-tech Technicians… Our repairers are referred as high-tech technicians because they have gone through an extensive training, on the newest methods and equipment on today's market. You can trust our company to use the best technicians and the best material and equipment on your repairs.
Quality Painting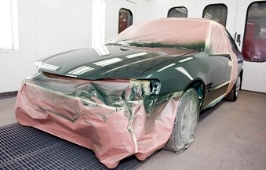 Vallarta Collision & Body Shop Inc. has gone that extra mile and made a major investment in the finest painting systems available, to ensure that we provide the best services and the finest quality workmanship that will last for years to come. The specialized paints we use are today's modern factory finishes and we apply multiple layers to ensure this long lasting finish. The average person could not duplicate this finish; it takes sophisticated techniques and training, by a hi-tech factory finisher.

At Vallarta Collision & Body Shop Inc. we pride ourselves in the ability to match factory finishes as the final step in our restoration procedures. We use only factory matched finishes, we pay close attention to the paint texture, gloss, and hue through out the process, by doing this we are assured of the desired finish.
Call us today at 310-770-8446 or fill out our online contact form.